Don't Let Anxiety and Insecurity Hold You Back.
My hunch is that you're a purpose driven coach, entrepreneur or visionary with a message for the world, or feel called to be, but it's hard to focus because you're getting slammed by the early sobriety emotional rollercoaster and intense anxiety.
You're here to make a difference.
You feel uncomfortable in your skin and in your soul because you're not being authentic. People look up to you but you don't feel up to it, you feel like a fraud. Ug, then there's the caring too much about what other people think of you...
Maybe it doesn't have to be so hard.
You're on a mission and desperately wanting the intense feels, loneliness and that annoying imposter syndrome to get out of your way so you can feel at ease and confidently show up in your purpose work.
You sense there's a way through.
You know there must be a path to feeling calm and aligned internally. And you're committed to doing what it takes to get free. You want to become liberated from the intensity of your inner world, which means you must go inside...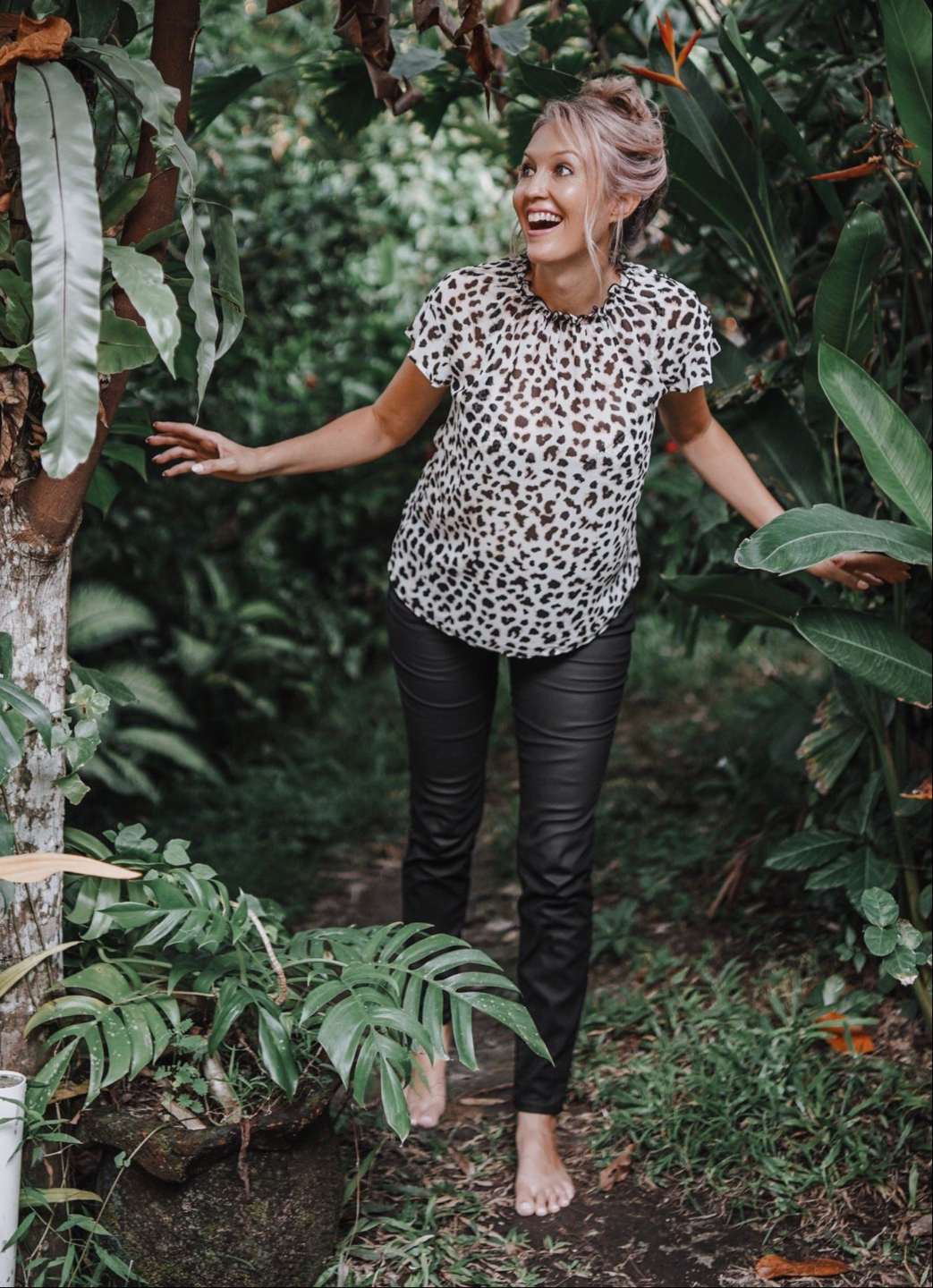 It's like a jungle in there, I'll be your guide!
Hi, I'm Kirsten, the Sobriety Bestie!
When I got sober in 2009, I was desperate to feel comfortable in my skin.
Alcohol and anxiety almost killed me, I knew I couldn't drink again. But I didn't know how to live with all the anxiety attacks, emotional overwhelm and insecurity that terrorized me in early sobriety.
So, I embarked on a journey of self-discovery, seeking out teachers, hoping to heal my anxiety. In short, it worked!
I went from phobias of leaving the house, public speaking and freeway driving to giving a TEDx talk, driving across USA for 3 month and living on a tropical island for nearly a decade.
Now it's your turn to regain your confidence and reclaim your power. I'm here to help, I'm here to guide you to freedom.